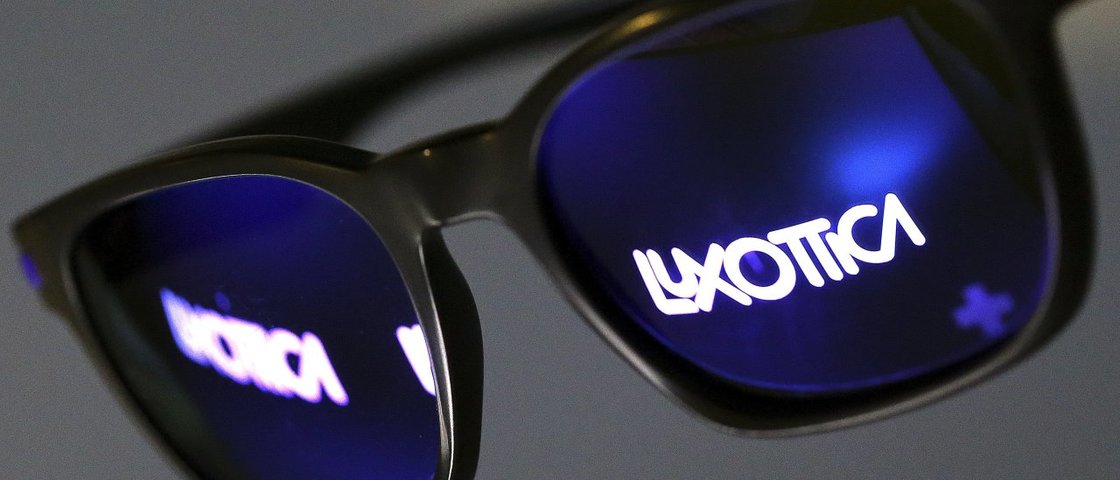 Luxottica: The Glasses Imperium you probably haven't heard of
What do Ray-Ban, Oakley, Burberry, Channel and Prada Glasses in common? They all come from the same traditional italian eyewear company: Luxottica. Truly, one brand to rule them all!
It all started 1961 when Leonardo Del Vecchio, an italian tool maker, decided to start making glasses. In Milan Italy, in a district known today for all the glasses companies that settled there, he build and sold glasses under the name Luxottica. His Business was successful and a little more than 10 years later he started to invest in vertical expansion by buying up companies. In about 1981 he setup his first international expansion in Germany and shortly after got its first licensing deal with Armani in 1988.
There was no stopping Leonardo and to this day he is worth multiple billion dollars and sells millions of glasses all around the world, but back to the Key-Facts.
Licensing Deals
Licensing in this case is when a company builds products for another company using their brand. Mainly the reason why companies focusing on totally different things like clothes suddenly had their own glasses lines.
Licensing is what made the Brand Luxottica what it is today. While their own brands are known names these days, they haven't been always. Their own brands include names like: Ray-Ban, Persol, Oakley, Alain Mikli, Arnette, Eye Safety Systems, K&L, Luxottica & more. But not to long ago these brands were more niche and not the big names they are today. Only because of all these smart licensing deals with brands much bigger than themselves they were able to establish their own brands as a household name.
Which Brands did they license you ask? Well a few examples:
Anne Klein
Armani
Bulgari
Burberry
Chanel
Club Monaco
Dolce & Gabbana
DKNY
Emporio Armani
Michael Kors
Ferragamo
Miu Miu
Polo Ralph Lauren
Paul Smith
Prada
Stella McCartney
Tiffany&co
Tory Burch
Versace
Valentino
And yes this is just a small selection. Over the years they had dozens over dozens of license deals and build glasses for luxury brands from all around the world. So in a way nearly everybody has seen and most also worn a Luxottica product.
Learn more about the Brands associated with Luxottica in our Luxottica Brand Guide
The Ultimate Monopoly?
Well it is even worse. Not only do they practically control over the half of all commonly known luxury brands. But they also own Optical Stores like the ones in Target or Sears, they own Pearl, Glasses.com, Sunglass Hut, … as well as several eye insurance groups. This enables them to keep the price and interest for their products artificially high. After all if your optic says Ray-Ban is good, and your health care says they pay for it it sounds like a good deal, doesn't it?
In Official numbers (and with the last few company fusions) they hold about 30% of the global eyewear market and more than that if you only look at the USA.
Luxottica's Quality?
Well most professional voices you find say they are sub-par at best. They have a huge markup much more than actual quality companies do in the glasses sector. As the saying goes you pay for the name, and surely not for the quality. They are the Microsoft of the fashion world by buying successful quality brands when they are peaking in popularity and replacing their quality production line with their cheap mass productions they always stay on top of things and won't easily loose their position.
That said their brands aren't really bad either, their glasses are likely better quality than the average $10 plastic glasses from china that get more usual these days, but in the end you are paying to wear a brand/name. If that is worth it for you go for it, otherwise we may advice to check your options outside of Luxottica.
---
If you look for a new pair of glasses why not go for a no-name brand or smaller designers? Less markup and less money in the wrong hands! Check out the shops in our list to find out more!
---
Category: Knowledge / Tags: Luxottica, Glasses, Ray-ban, Oakley, Prada, Burberry, Chanel, Armani Created 2019-04-10
---
Show all Related Articles