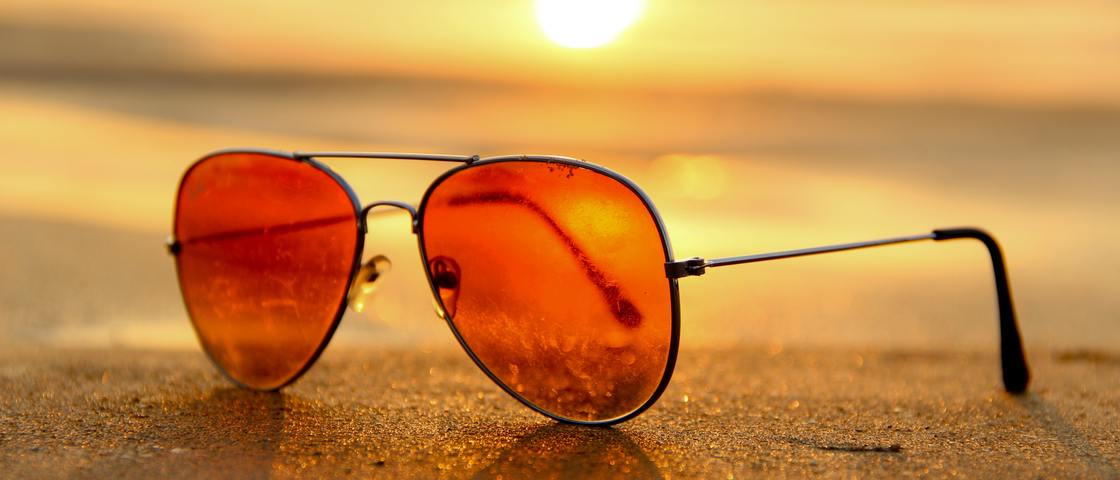 Where to find cheap prescription Sunglasses 🕶
👀 Do you just need a pair of prescription sunglasses? Or do you have a prescription and have a lot of eye strain when there is a lot of light? Sunglasses might be the solution for you too!
The Spring is going strong and the summer is just around the corner, its time for a proper pair of sunglasses. But if you suffer from eye issues you know that sunglasses are not available for $10 in the next kiosk. Its a bit more work than that, however it doesn't have to cost a lot more. Some prescription glasses resellers offer really good deals on tinted lenses or even photochromic lenses that start from about $12. Yes its possible to find a pair of prescription sunglasses for just $12!
Its not only style, but also healthy for your eyes 👀
In fact Sunglasses can be a very healthy addition to your accessory. Whatever you have a prescription or not UV can damage your eyes and a lot of bright light will strain your eyes and make you tired more easily. Regular high eye strain or UV damage can also damage your eyes for long-term so you should always think about a protection if you work (or relax) in the sun a lot. By the way, this is also true in the Winter, or in fact especially in the winter if you are around a lot of snow for a longer periods.
Prescription Sunglasses don't have to be expensive
The main issue why people with prescription don't wear sunglasses is because they often seem kinda expensive. Local optics sometimes charge high amounts for tinted lenses however online topics, especially those we want to show you here, have fair offers starting from only about $12. Also consider just getting a free pair of Sunglasses when you buy new prescription glasses by using a BOGO (Buy one Get one) Sale!
All Shops we are going to show you maybe look cheapish at first glance, but they all are known for their happy customers and good base quality. Keep in mind that many luxury brands also produce for $15/frame in china, so those prices are not to far off from the reality. A $5-$10 dollar frame does not have to be bad, they still can service you for years without issue. Its all a question of how much you care for them and personal style preference.
Prescription Sunglasses from only $11.90
The cheapest Frames you find with Zenni are $6.95 and basic Tints (in 14 colors and shades) are $4.95. Making it incredible (and honestly unbeatable) $11.90 for a complete pair of prescription sunglasses. Zenni always has a nice selection of $6.95 frames but the majority is between $10 and $20. Which is making it still incredible affordable. Zenni has a super high customer satisfaction has has thousands of happy customers every week. The inexpensive frames are known to to be good quality and not breaking apart after a year or two as the pricing makes it appear for some.
Zenni Key Facts
Frames from $6.95 (Most between ~ $10 and $20)
Basic Tint (14 options) = $4.95
Gradient Tint (9 options) = $7.95
Photochromic from $29
Polarized from $32
To make it even easier for you they also offer magnetic Clip-Ons for nearly all of their Glasses they are only $3.95 for basic Tint or $5.95 for Gradient ones which can be a great alternative to having to bring 2 pair of glasses everywhere.
The basic price structure from Wherelight is nearly identical too Zenni so frames starting from $6.95 and most of them being somewhere between $10 and $20. Their basic Tints cost $12.95 however they come in many bright colors and variations. They also have photochromic tints for $31.95.
Other Shops
If you want to spend more or haven't found a frame that you like there are many more options to choose from but none of these quite as cheap as the two above. A typical pair of prescriptions Sunglasses will be between $50 and $120, about $200 or more if you wan't to go with a well known Brand like Ray-Ban Sunglasses. In that case take a look at SmartBuyGlasses or Gaffos who both have a amazing selection of brand and luxury brand glasses, from Ray-Ban over Oakley, Gucci, Prada, Versage, Burberry up to Tom Ford for super fair prices. They both have a huge selection of sales, coupons and other options to save a lot while buying your prescription sunglasses online.
✔️ Conclusion
Once again Zenni glances with their amazing offers. Prescription sunglasses really don't have to be expensive. If you are anything like me and tend to lose & break your sunglasses (even i don't with my normal glasses) then getting a pair of inexpensive sunglasses is the way to go. Or if you just want a selection of sunglasses for your outfits? Why not save a lot and buy them for less?
We hope this helps others as well to get ready for the Spring & Summer! I for one will order a nice pair right now, sometimes it is hard to research for a article without jumping on great deals like this 😉
---
Category: Offers / Tags: Sunglasses, Glasses, Cheap, Quality, Affordable, Learn Created 2019-04-10
---
Show all Related Articles